Design your BIO Chaturbate – It is very important to create your model profile (bio) in Chaturbate. Many of the users are looking for a little more information about you and even more, if they like you.
In addition the creation of a GOOD user profile can help you much more than you can think at first glance.
Users spend more time in your "rom"
You get additional income selling different things from your profile.
You get more notoriety and more users who follow you on your social networks.
You can get "passive income" even when you are not transmitting.
It is very easy to create a good profile, you just have to follow these 5 steps and in less than a minute – all set.
1 – Enter in your profile. – Design your BIO Chaturbate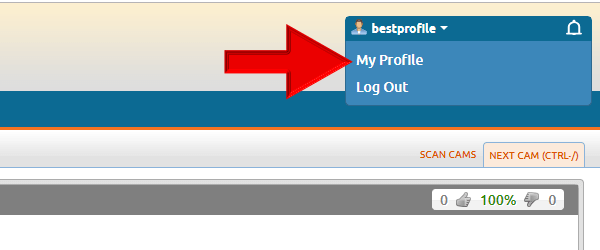 2 – Click on "Edit Profile".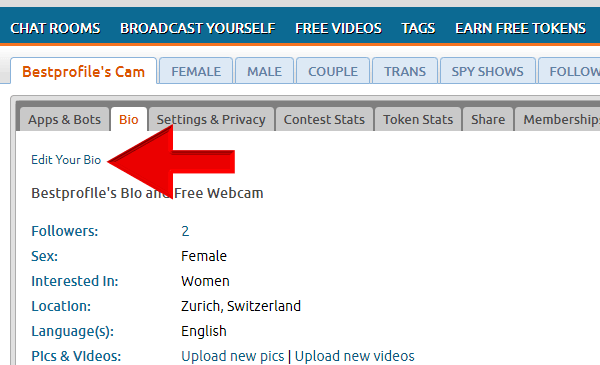 3 – Open any of these "demo" pages and copy the code.
---
You can also check these other demos.
---
4 – Paste the code you just have copied.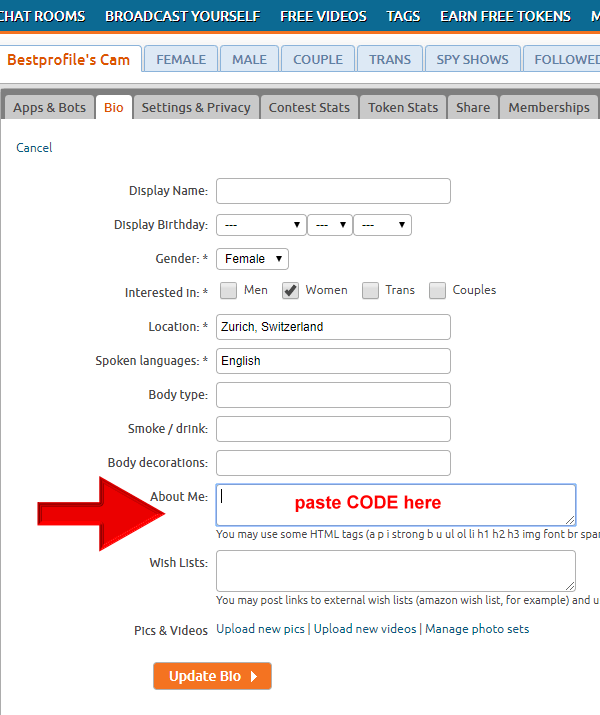 5 – Save this changes.
If you have a minimum of experience you can create your own designs, but if not, here we leave the codes for some great designs. You just have to copy and paste.
You can also EDIT the TEXTS of these codes, without having any technical knowledge, …. you just have to SEARCH the TEXT that you want to change, rewite… and save this changes. – Design your BIO Chaturbate
OPTIONAL – If you want a personalized design, or need help to change this texts, you just have to send an email to videoch[email protected] – and in a few hours, we will respond.
Design your BIO Chaturbate