With each special date Chaturbate seeks to motivate its cammers and play with creativity. This Christmas the page launches a Christmas card contest.
All models, regardless of gender, are invited to the contest.
Official rules and conditions
Registrations will be accepted from 12:00 p.m. PST on Thursday, November 19 and ends at 11:59 p.m. PST on Thursday, December 3.
ELIGIBILITY
Open only to participants who are at least 18 years old on the date of registration.
AWARDS
The Grand Prize winner will receive $ 1,000.
Second place will receive $ 700.
Third place will receive $ 400.
HOW TO PARTICIPATE IN THE CONTEST
During the ACCESS PERIOD, you can enter by performing these steps:
(1) Take a sexy, fun and / or festive photo. No nudity!
(2) Turn your photo into a holiday card by adding a fun, sexy, Christmas-themed caption on the card.
(3) Send an e-mail to [email protected] with your Christmas card attached.
One card for each email. If you have more than one, send as many cards as you want.
At this point, from videochatencasa.com we give you 5 simple designs for your Christmas cards. You can download the photos below, paste them over your photo and add a funny text. All of this can be done easily with almost any photo editing program. In this way, in a few seconds, you have your card ready and you can participate in the contest.
If you like any card, you have to download the attached file, NOT THE PHOTO THAT CAN BE SEEN. (The images in the files … have transparent parts where you can paste your photo and write a text.)
DEMO GALLERY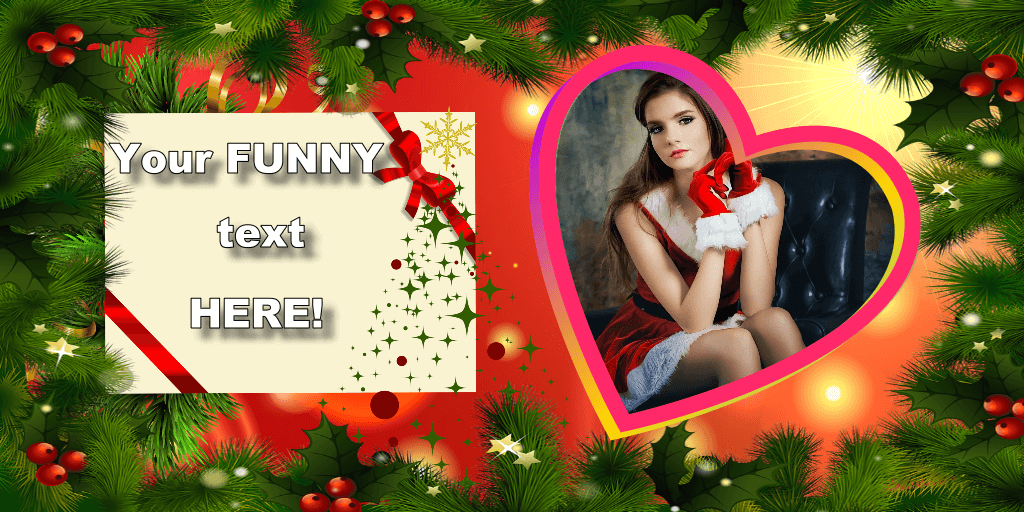 ---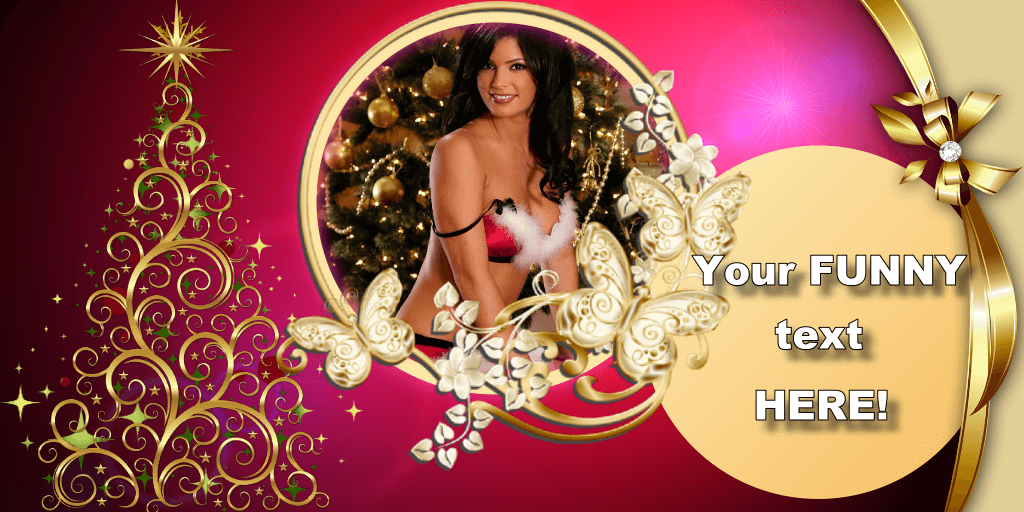 ---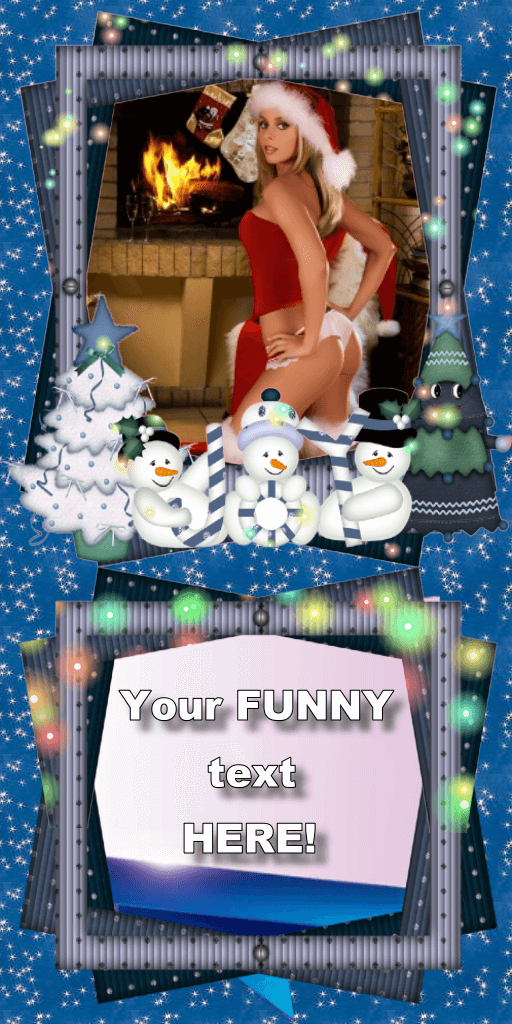 ---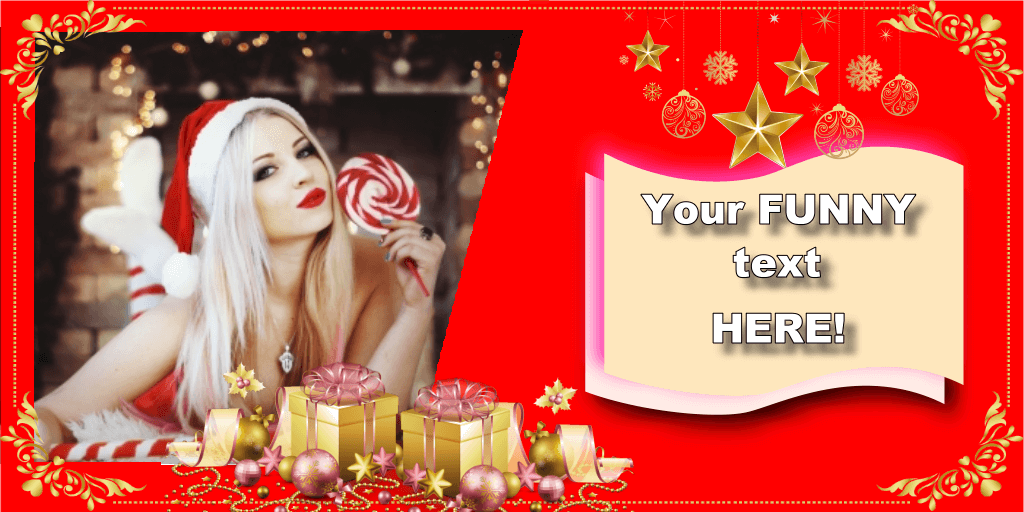 ---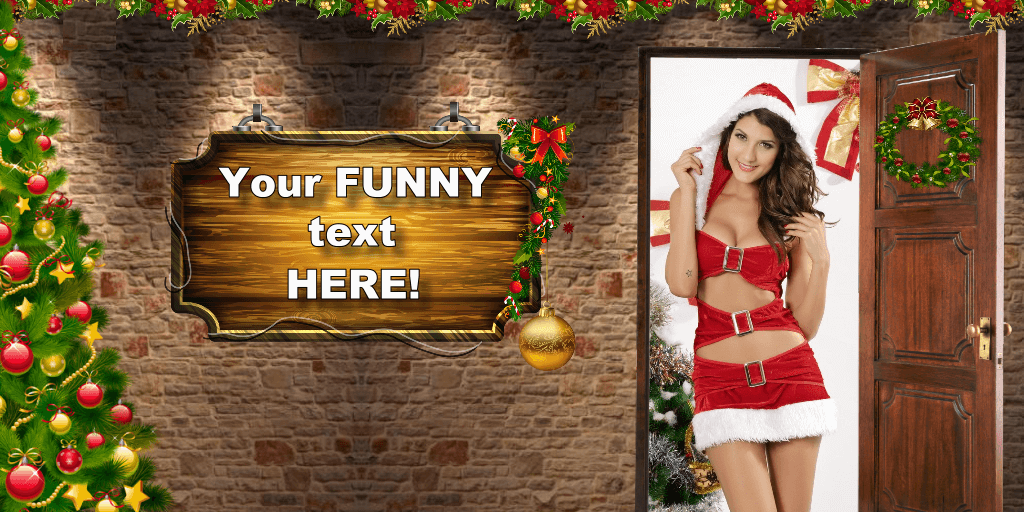 We hope these designs bring you luck and win the contest. GOOD LUCK TO ALL !!!