Getting Started on BongaCams as a Webcam Model
BongaCams is a leading camming site with many great features. BongaCams has great traffic, both globally as well as in Western countries like the UK, USA. BongaCams accepts female, male, transgender, couples and group accounts. Everyone can make money as a webcam model on the site! Plus make money from selling premium content directly from your profile page. Here's all the information on becoming a BongaCams model.
BongaCams Information:
Services: Camming, Clips
Genders: Female, Male, Transgender, Couples, Groups
Model Earnings: 4-5¢ / Token
Payments: Weekly
Min Payout: $50
Payout Methods: Check, ACH, Paxum, Wire
Chargebacks: Covered
Interactive Toys: Lovense
Regional Blocking: Yes
DMCA Services: Yes
Affilite Program: Yes
Studios: Yes
What's Required To Become A BongaCams Model
The one major requirement to getting started in BongaCams is that you must be eighteen years old or older. Anyone performing with you must be eighteen years old or older as well. All performers are required to submit digital copies of photo ID in order to get started. This is for age verification and something all adult networks must do in order to stay compliant with federal law.
There's also some equipment requirements:
Computer
Windows is highly preferred, although BongaCams does work on Mac. Most modern PCs or laptops should be able to run the software just fine.
Webcam
A good webcam is very important for webcam models. An external HD webcam is highly recommended and you'll make more money with a higher quality webcam.
High-Speed Internet
A minimum speed connection of 50GB (+75 recommended).
Place To Perform
A place where you can do the job without interruption. It is recommended that it be a spacious room, in which you can put into practice all kinds of shows, not just the classic bed.
How Much Do BongaCams Models Make?
BongaCams models make between 4 and 5 cents per token. All models start out at 4 cents per token. Getting to the 5 cents tier is incredibly easy. Not only is it easy, but it's something that every model should be doing in order to maximize their revenue, anyways.
Here's what models need to do in order to make the most on BongaCams:
Upload 3 photos
Fill out the "About Me" section
Fill out a schedule
Complete the wishlist
Upload at least one video
Set a profile background
Set an individual Font
Fill out the "What We Do On Webcam" section
BongaCams Payout Information
Payouts are made weekly. The minimum payout is $50. The cashout methods include; Check, ACH, FirstChoicePay, Paxum and Wire.
No Chargebacks From Fraud or Identity Theft
BongaCams offers chargeback protection. The adult industry is one industry that is prone to a lot of chargebacks. A "Chargeback" is where someone disputes a credit card claim and the charge gets reversed. Some networks subtract the chargeback from the models pay. BongaCams protects from chargebacks, and you'll never have money deducted from your account do to reversed payments.
BongaCams Accepts All Genders
BongaCams accepts all genders. Female, male and transgenders are all welcome to perform on the site. Couple and group accounts are also allowed. If you're performing with a partner, just note that everyone you're performing with must be verified on the site.
Make Money Offering These Services
BongaCams is primarily a camming site. There are different types of camming shows that performers can offers. There's also several other ways performers can earn money on the site. Here's all the different ways BongaCams performers can make money on the site:
Live Camming (Different Show Types)
The main focus of BongaCams is live camming. There's different types of shows that a performer can offer, including public, private, group and spy shows. Different show types generate revenue in different ways. Here is information on the different show types available:
Public / Free Chat
The free chat is used for public shows. It's also used to interact with the members of the site while waiting for someone to start a private show. There's multiple ways a performer can make money in public chat. Interactive sex toy shows are very popular and profitable. Tip menus, tip games and tip goals can also be used to make money in public chat.
Private Shows
The private chat allows you to communicate with any model you like one-on-one and face-to-face without worrying about other members who might take the model's attention away from you. Even though Spy mode allows other members to view everything that happens during a private show, direct communication with the model is only reserved for the private chat participants. All you need to do to invite a model to a private chat is click the Private Chat button, choose PRIVATE CHAT from the list, and click START. The price of a private chat is 60 Tokens per minute
Full Private Shows
The full private chat is very similar to the private chat mode – the main difference is that it provides full confidentiality and does not allow other members to view your interaction with the model. In order to start a full private chat, you need to visit the model's chat room, click the Private Chat button, choose FULL PRIVATE CHAT from the list, and click START. The cost of a full private chat is 90 tokens per minute. You can exit the private chat/full private chat mode any time you wish by clicking STOP SHOW, it can also be stopped at the model's request.
Spy Shows
Spy/Voyeur mode allows members to watch private chat and read all the conversations, but does not allow them to communicate with the models performing there. To switch to Spy/Voyeur mode, you need to open the Spy Mode tab on the main page and choose the chat room you like. The price of Spy mode is 15 tokens per minute. You can exit Spy mode any time you wish by clicking STOP SHOW.
Selling Videos From The Profile Page
In addition to camming, BongaCams performers can also make money from selling clips directly from profile pages. Selling clips is a great way to make extra income, especially since clip sales can be generated while offline. Simply upload your videos, set the price and the videos available for purchase will be displayed on the profile page. BongaCams handles all the transactions and delivery of the content.
Sell Social Media Access
BongaCams webcam models can also make money from selling social media access. Simply select the social networks you want to sell access to and set the token amount. The social media and token amounts will be displayed on the profile page and chatroom page. Icons will also be displayed on the homepage and tag pages. The supported social networks are: Twitter, Snapchat, Instagram and Tik Tok.
In addition to getting paid from camming, members of the site can also spoil you with gifts. A gift icon shows up on every models profile page. This feature will let your fans purchase gifts for you. The icon will direct the user to a mini store where they can make purchases with tokens.
Participate in BongaCams Contests – Earn cash through contests
Participation in contests is done automatically. Each model receives a certain number of points depending on the tokens received by users. Each contest has its own rules, depending on duration, gender, … The winners of these contests can win cash prizes.
List of contests available at this time:
Best models of the week
Queen of Queens
TOP 50 couples
TOP 10 men and transsexuals
BEST chat rooms of the hour
BEST chat rooms for women and couples
BEST transsexual chat rooms
More BongaCams Features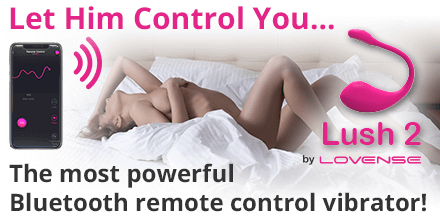 Interactive Camming Shows With Lovense
BongaCams integrates with Lovense, a manufacturer of interactive sex toys. By syncing Lovense to BongaCams, models are able to offer Tip to Vibe shows. The Lovense sex toy will interact with the members tips and vibrate accordingly. Interactive tip to vibe shows are both popular and profitable. BongaCams webcam models with synced Lovense devices will also get the VibraToy badge and be featured under the Lovense tag.
Cam-Splitting and Performing On Multiple Sites
BongaCams allows for Cam-Splitting. Cam-splitting requires the use of special software, and enables performers on multiple sites at the same time. Splitting is generally used by performers doing private chats. The performer is able to remain in public on multiple sites until someone books a private on one of those networks. Doing this gains increased exposure across multiple sites and generally results in more private sessions.
Making More Money From "Fake Private" and Spy Shows
BongaCams also allows performers to make money through one other cleaver trick. If a performer who's splitting on BongaCams receives a private session on a competing camming site, that performer can go to a fake private session on BongaCams.
While the performer is doing the private show on the other camming site, BongaCams customers can still spy on the "Fake Private" being broadcasted on their site. The performer makes the extra profits from spying in on the show, even though the private isn't even technically taking place on that site.
There's other camming sites that support this feature as well. Using splitting and fake privates is an effective way to increase the per-minute rate of private shows and monetize them across several networks. Just keep in mind that if you're splitting on too many sites, it'll cause some bandwidth issues. Make sure you've got the upload speed to support all the networks being split to.

Regional Blocking: Block Cities, States and Countries
BongaCams offers some of the best regional blocking in the industry. US-based performers will be able to block individual cities, as well as complete states and countries. International models can block specific countries. Regional blocking is available in select countries. If a region can be blocked, it'll come up on the auto-complete while being typed.

BongaCams iPhone Mobile App
BongaCams has announced their iPhone mobile app. The Android version is expected to get released soon. The mobile app allows performers to broadcast from their phone. This means that a performer can broadcast from just about anywhere. Since the app is adult in nature, it has to be manually installed. The process is simple and is found in the performer dashboard area.
BongaCams Referral Program / Affiliate Program
BongaCams performers can make money from referrals two different ways. After signing up, referral links will be available directly within the BongaModels platform. You'll have a referral link for new customers (25% revshare) as well as new performers (5% revshare).
It's also possible to signup for BongaCash. BongaCash is the official affiliate program of BongaCams. BongaCash offers one additional program (pay-per-signup) and has a lot more promotional tools available. With BongaCash, you can even run your own rebranded version of the site, and get a percentage of all the sales that occur on your version.
World-Class DMCA Services
BongaCams offers world-class DMCA services. While other camming sites only submit DMCA takedown notices to the infringing websites, BongaCams goes above and beyond. They'll get links to stolen content removed from Google, and take even more extreme measures for high-problem sites or webmasters. This helps keep your shows from being recorded and pirated.
BongaCams Supports Studio Accounts
BongaCams also supports studio accounts. With a studio, performers get registered underneath the studio. Studios get paid out directly for the performers earnings, and pay out the models accordingly. Studios are expected to offer services such as promotion, support and consultation to justify the cut the studio is taking.
Signup Up As A BongaCams Model
Ready to get started on BongaCams? Signup today! The registration process is quick and easy, and you can get started in no-time. BongaCams is a leading camming site with great percentage, traffic and features. BongaCams accepts female, male, transgender, couple and group accounts. Everyone can make money performing on the camming site.