This application is one of the oldest and most basic in Chaturbate, it has even been adapted on other webcam sites for a long time. If you lack interactive toys like lush, this app can be very helpful to motivate users in your room to give tokens to meet a specific goal.
What this application will do is allow you to set a goal in your chat room which you must meet once you reach a certain amount of tokens. For example, a goal could be "Naked at Goal" (the translation would be "Undress when the goal is met") and you could put 300 tokens as a goal, so the moment you collect 300 tokens, you get naked. This helps a lot of users to be encouraged to give tokens since the goal can be met among all users who send tokens.
To configure it, first go to the Applications and Bots part located under your chat room and click on "Choose an Application". Once this is done, a window like the following will open: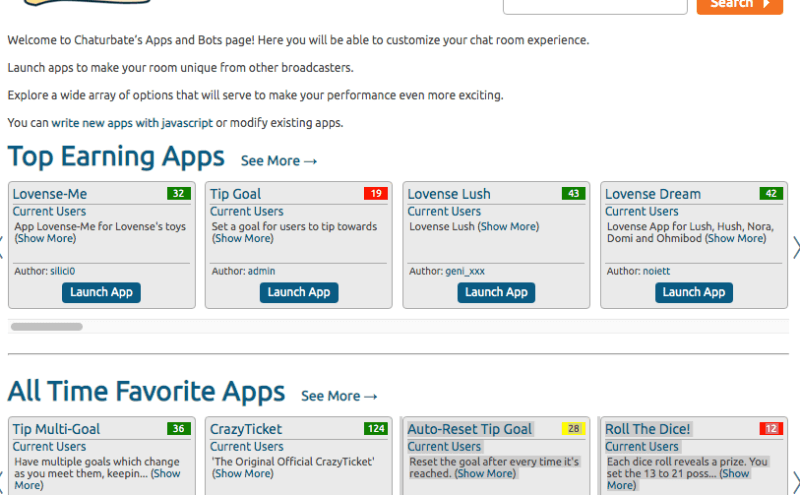 Once here, locate the box that says «Tip Goal» and click on Launch App. After doing this, it will show you something similar to the following image: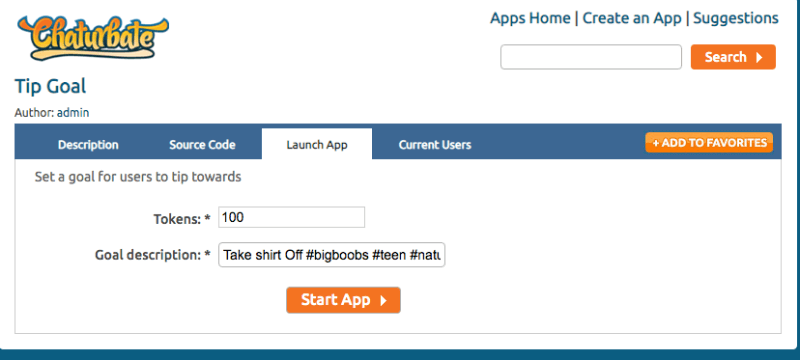 Here you can configure the goal you want to reach in your room and the amount of tokens you have to receive to meet the goal.
In the Tokens part you put the number of tokens and in the Goal description part the description of the goal. We recommend adding hashtags after writing the goal as shown in the image, as whatever you put in this section will become the title of your room.
Once you have correctly configured everything, just click Start App and the application will start to run.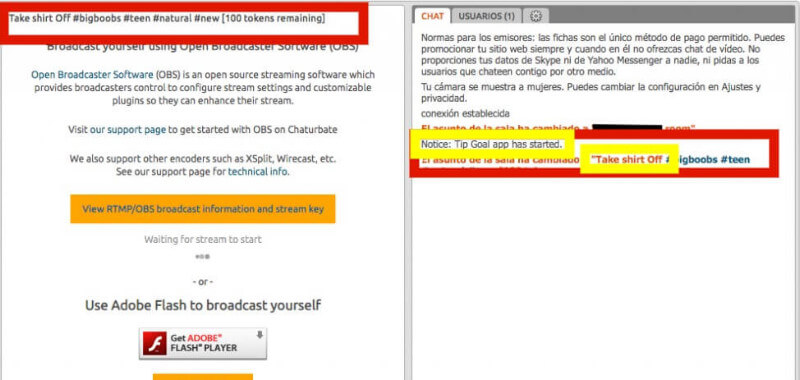 As you can see in the image, the title of the room changes, and it is shown in the chat that the application has started to work.
Setting up this app is a fairly simple process and will help you a lot to motivate visitors to your room to give you more tokens, in addition to giving you a clearer direction to your show.