You must first have an Amazon account. If you still DO NOT have it and do not know how to do it, READ THIS ARTICLE.
---
Being a model has its advantages. Beyond all the compliments offered by users and typed tokens, some of the joys is receiving some freebies.
Of course, this is possible, thanks to the Chaturbate platform that allows you to put the option to link to the Amazon platform in your bio. In it you can make a complete list of the accessories, clothes, shoes or objects you want.
Once the list is done, all you have to do is put the Amazon symbol on your profile, which when clicked will direct your followers to that list.
This initiative is an opportunity for users who do not know what to give to their preferred model. Choosing on your own can sometimes be difficult, but this list will help you do just that. Below we explain what you must do to configure it.
Create an Amazon account if you don't already have it.
Go to the button "Account and lists" and direct the cursor to the option "Create a Wish List"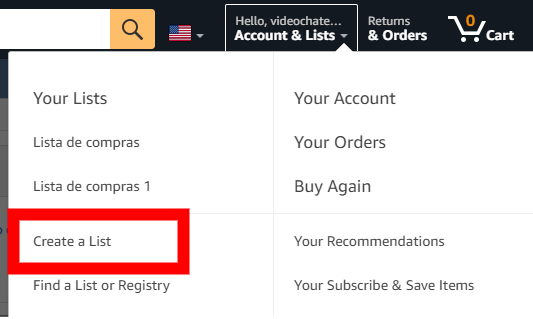 A window opens in which you must write the name you want to give to the new list and then click "Create List"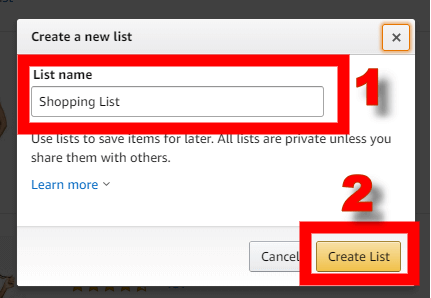 You have already created your first list, but it still needs configuration. For this you must first open "Manage list"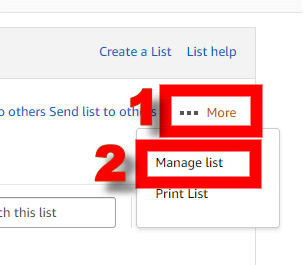 In the "Privacy" section, select "Shared" then "Save Changes"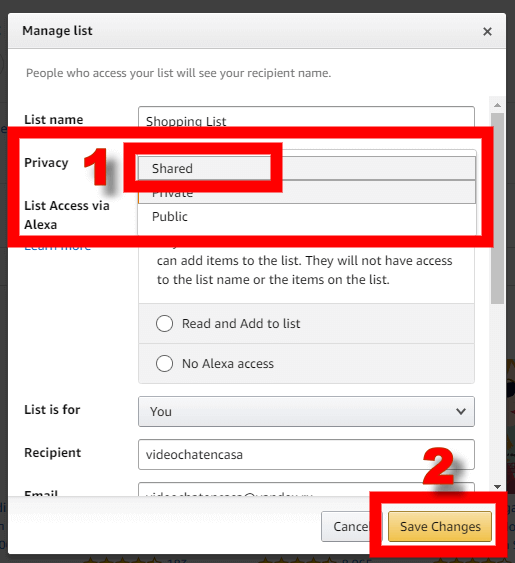 It's time to search for products to add to your new list. To do this use the search bar.

As soon as you find a product that interests you, you add it to the list by pressing the "Add to List" button.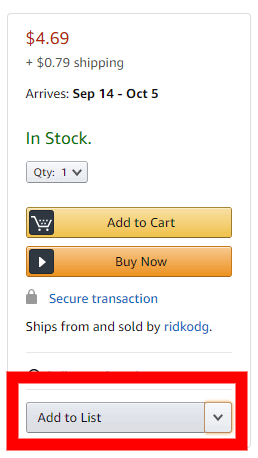 As soon as you have your complete list (with the products you want) there are a couple more steps to share it.
First, you need to get the link from this list. For this you must go back to your list and press the "Invite" button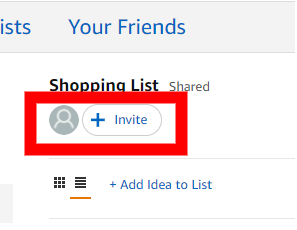 A new window opens in which you must first press "VIEW ONLY" then "Copy link"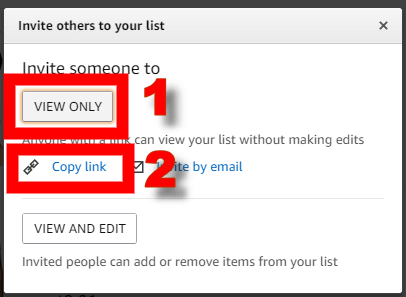 Save the link (paste it into some text document in your desk)
With this you already have the "Wish List" created and configured, but you still have to share it, if not … it's no use.
The good thing is that at Videochat EN Casa we have the necessary tools to do this without any effort.
On the one hand, we have free profiles that you can use (contact us to customize these profiles).
On the other hand, the new tool to create side icons for chaturbate, fits like a finger ring.
In this tool you just have to put your username in chaturbate, PASTE the amazon link and press "Generate code".
With this code, go to your BIO, in the "About me" section paste the code and save the changes.
---
You already have it?
We hope this information has been helpful to you.